Goodbye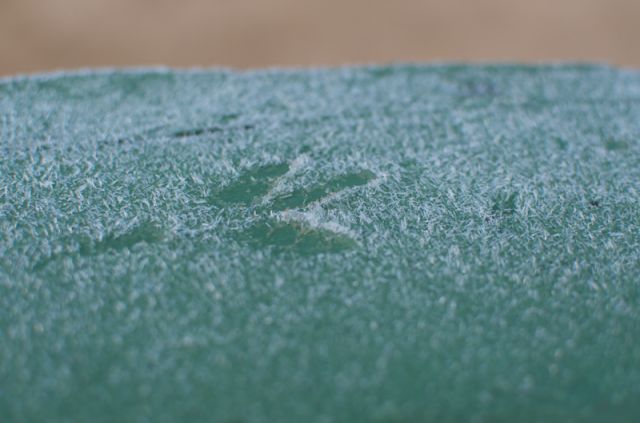 About six weeks ago, on a Sunday morning, I found out that an old teacher of mine was dying. It was cancer, multiple myeloma, and in the final stages.
I saw his obituary today as I was getting ready to leave the house for work. He died last week.
It feels, on some level, wrong to talk about my own feelings in this moment, a moment in which the loss must surely belong more to my late teacher's family and close friends. And yet, though I haven't had the chance to see or speak to this man in almost twenty years, I can't help but think of myself, my life, my past, and how my world feels smaller today.
He was my English teacher for three years in high school. More than any other single person, he is the one who taught me how to write. By the end of my senior year, he had us writing two essays a day, all in a fifty-minute class period. He gave us a strict set of structures and rules for composition, but also told us how and when and why to break those rules. In his class, I learned not just how to string words and sentences together, but I learned to have confidence in approaching the task of writing, to believe that this was something I could do, and do well.
More than that, he was the first person outside of my immediate family who I can recall showing interest in my writing, who encouraged me to find my voice, to write things that mattered to me. When I was fifteen, he submitted one of my essays to the local newspaper—a small paper serving a town of just a few thousand, but still my first publication. I never managed to get my hands on a copy of that issue, but I still have the original, typewritten essay tucked away in a drawer.
Now that I think of it, though, I wonder about those mementos I keep, the old writing, photographs, ticket stubs, posters. I've kept them in folders, stashed in closets, some over twenty years now. I seldom even think about them, let alone look at them, and though I usually enjoy the feeling I experience when I do take them out and let the memories wash over me, for the most part they're kept safely hidden away. But safe from what? Two decades on, and the pages are still holding up fairly well, but eventually the paper will begin to turn yellow and brittle, and fade like all things must.
Reading my teacher's obituary, I noted that he was 75 years old when he died. I would have sworn when I was in his class that he must have been close to that age at the time, but in truth he was only 52 when I first met him—not much older than some of my friends and coworkers now. And, of course, by now many classes will have passed through my old school never having known him. When I look at the faculty list today, I only recognize a few names, teachers who were young when I graduated and are now looking gray, like the old-timers they are. Of course. The essays sitting in my file drawer only remain the same because they're not alive and never were. We all get older, myself no less, and as time takes us in and out of spaces, others come to fill the vacuum left behind us. I imagine the conversations taking place in the halls between classes now, and the faces, the words, even the buildings are different, but something essential remains the same.
As I think of my teacher, I'm grateful for many things. What I learned, of course, and the times he made me laugh. Most recently, though, I'm grateful for this: finding out in the way I did, on the day I did, I had the opportunity, the time, to say goodbye. It's not something I take lightly—I have lost a lot of people in a lot of ways, and most often it has happened suddenly. And though the grief has been no less when I've been prepared than when I've been surprised, there is a measure of peace granted by the knowledge that I didn't miss my chance to let my teacher know how much he has meant to me, how much knowing him has mattered in my life. It would be, I think, an amazing thing to truly know the lives we've influenced, the ways in which the world is better for our having been in it, and though we may or may not get to see this for ourselves, it's something we can do for others. It's not so hard to say, simply, "Thank you, you mattered to me." And what a world it would be if we all did it a bit more often.
Thank you, as always, for your time. For whatever it's worth, I appreciate it. And I appreciate you.
-Mike