The Party of Stasis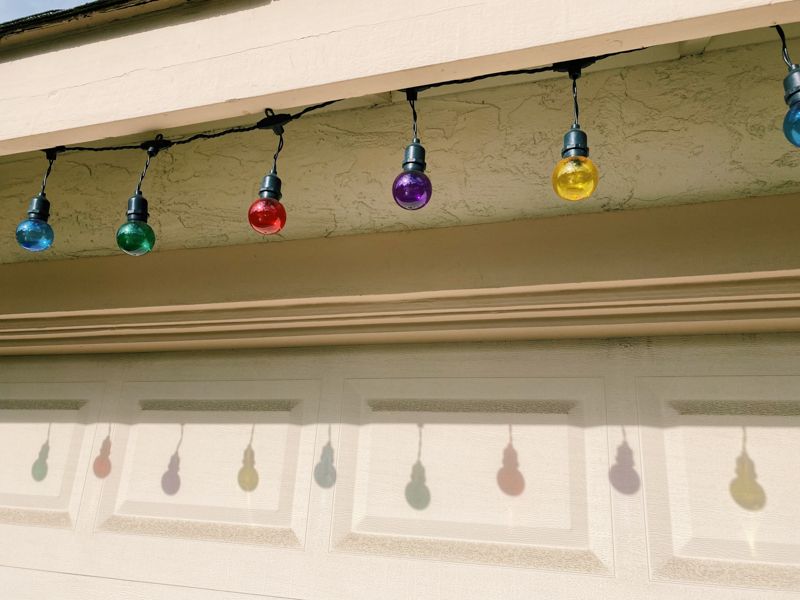 In a few days, I and several of my colleagues will be meeting with our Congressman for the first time since the election. I believe this will be our 17th meeting with him over the past four years, though to be honest I've lost count. That's just to say that I've met him enough times now to know him and his positions well, and how these meetings go. My Congressman is a centrist through and through, not out of practicality, as he likes to think, but out of ideology. This has led to a lot of frustration on my and my colleagues' part, and in the aftermath of the election it's making me extremely worried.
Last month, Senator Joe Manchin said in an interview that "Democrats have to be better at defending what they stand for." I don't agree with Senator Manchin on much of anything but I do sort of agree with that, though I'd go a bit further: Democrats don't need to just defend what they stand for, they need to define what they stand for. Right now it's not clear that the Democratic Party actually stands for anything, and I think that's why they have so much trouble with so many constituencies.
That is, Democrats talk a lot about healthcare and working families and diversity and climate and stuff but the policies they as a party actually work toward are mostly small tweaks to the existing system. The fundamental ideology of the centrist Dem is that the system is mostly fine as is. I think this has a lot to do with why Democrats struggle so much in so many parts of the country and why there's so much in-party fighting. They struggle because the system as-is doesn't work for a lot of people, and they don't actually present an alternative. Moreover, they don't really want to present an alternative.
But people whose lives are in danger from racist cops, mass incarceration, and the by-products of segregation are not going to be helped by new police training standards. People whose communities' economies have been tanked by dwindling natural resources and corporate greed are not going to be helped much by things like wonky tax credits and minor tweaks. People who are being threatened by climate change are not going to be saved by things like tax credits for electric cars or streamlined permitting procedures for new hydro plants. The system as it is just doesn't work for a lot of people, especially not the people who are the actual core constituencies of the Democratic Party. It's hard to turn out a vote from those people when what your party demonstrates is a commitment to the status quo.
Whatever else we can say about the Republican Party, they are actually committed to changing things. They're committed to changing things for the worse, of course, to making things more racist and sexist, to taking from the poor and giving to the rich. But it's something.
Centrist Dems all over the country have been screaming that they lost (or almost lost) because Republicans are tying them to stuff they don't actually support from the progressive wing of the party and from activists. But if it were clear what they actually stood for, you couldn't do that. That is, if somebody lies about you and a lot of people find that lie plausible, I think it's worth taking some time to understand what it is about your character and behavior that is leading people to find that lie plausible.
This is fundamentally what electoral politics is about. You need to define what it is that you stand for. You need to make it clear. You need to demonstrate why your way is going to help your constituents, both in your messaging and in your actual governance. If you say one thing and then do another, people aren't going to trust you. And they shouldn't. Right now the Democrats only real redeeming virtue is that they aren't the Republicans. "Same" is, at the end of the day, better than "worse." But that's not ultimately sustainable.
Really, what both parties are doing right now is looking backwards. Trump explicitly calls back to a pre-Civil-Rights-era America in his campaign speeches, and we rightly denounce him for it. But it seems to me that a lot of the Democratic Party messaging is calling back to the Clinton '90s or the Obama years—Biden did that a lot during his campaign. They're making an appeal to some imagined past when everything was better and more decent. But were we ever decent? Maybe our political rhetoric was less obscene, but Obama still deported more people than any President before him, climate change was already underway and accelerating, and billionaires were still looting public instutitions—they were just quieter about it and most Americans were comfortable enough to look the other way.
I know that when I sit down for that meeting next week, my Congressman is going to talk about the need to avoid alienating Republican and moderate voters, about the need for bipartisanship, about not being too extreme. But we are past the point where incremental changes can solve the problems we face—if, indeed, there ever was a point where incrementalism was sufficient. My fear is that if big changes aren't made in the near future, the kinds of change that meaningfully affect people's actual lives, the backlash in 2024 will be more than we can handle, and certainly more than what centrists like my Congressman are expecting.
Things aren't hopeless. Even somebody as milquetoast as Chuck Schumer has acknowledged that we need more. I just hope we have time to get there.
---
This Photograph Is From March
---
What I've Been Up To
A while back I had the chance to talk with the wonderful Jenn Baker for her podcast Minorities in Publishing, and the episode went up this week. Jenn does a ton of work championing marginalized voices in the publishing industry, from writers to editors to publishers, and it was a real treat getting to talk with her. We talked about how podcasting is a labor of love (emphasis on the labor), why it's necessary to define success on your own terms, the importance of accessibility, and why I wanted to create a new venue for marginalized writers. You can listen in your favorite podcast app (search "Minorities in Publishing") or you can read a transcript via the show's Tumblr.
---
#BuyArtFriday
It's time for #BuyArtFriday again! Here are some items for your consideration:
That's what I have for this week. If you have art for sale or any upcoming online events, please share your links in the comments, or email them to me at buyartfriday@sakeriver.com. And please support the arts however you can!
---
#MatteredToMe
It's Friday, so here are some things that mattered to me recently:
As always, this is just a portion of what mattered to me recently.
Thank you, and take care.
-Mike